Life is probably the most important gift anyone can receive. At times life can be very hard and frustrating at times, which makes us question ourselves and our faith. Sometimes giving up seems to be the only option for many people, especially those who haven't found their purpose in life, but there is a way to turn the negatives into positives.

Cornerstone Church Nashville is one of the best ways to see the bigger picture. This faith based community empowers people by celebrating the existence of Jesus Christ. No matter the race, color, or creed; Nashville Community lacks any and all prejudices while excepting individuals with open arms. Scriptural Principals is what this community lives by and the teachings gives you a path for living vicariously through Christ.
Cornerstone Nashville's Benefits and Exists To:  
Celebrate God's Virtual Presence

 
Personifies God's Words Through Our Lives

 
Educating People Through His Teachings and By Example

 
Host Demonstrations By Gathering/Attending As One
Cornerstone's Journey
Cornerstone Church started as a gathering of about 100 people back in 1983. Rev. Gene Jackson enjoyed his fellowship and discussed a piece of land that already had a tabernacle present. Rev. Jackson had already purchased the land to the fellowship's surprise and the fledging church would soon began meeting there. The 21-acre site was a combination of structures and the first Sunday Worship Service was held July 10, 1983. Throughout time, Cornerstone experienced mishaps like fires and repairs, but the church continued to grow by adding classrooms, nursery, gym center, daycare, lobby, escalators, elevators and more. As of today, Cornerstone is a massive three-story, 30,000 square ft. facility full of innovative technology and every space is used to fulfill gods teachings.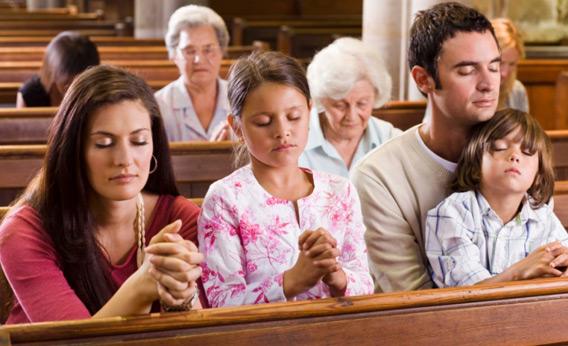 Join Cornerstone Church In Nashville Today
Do you want to join a church committed to developing and empowering you can your family? The Cornerstone church is located on 726, W Old Hickory Blvd, Madison, Tn 37115.

Cornerstone is a church that is part of a diverse community. They are committed to celebrating the life-changing presence of Jesus Christ. It is designed to attract church-goers that are searching more meaning and purpose to their lives introducing them to the power of Jesus Christ. Which provides a path to a successful and full life by living through him, and empowering them for service and leadership in their church and community. They are a great community of Christion believers based on scriptural principles.

They have become popular over the past couple of years. They give the most credit to their special guests that come from all over the world. These attendees shared how God changed them into the people they are today and gave church-goers inspiration.
Cornerstone gets their name because people worshiped the stone neglected by others.
They put together many events and no matter the event they center their events around the bible and the word of god. The speeches and prayers are in English, but can be explained in different languages. They help people that come from other countries and can help translate the bible into their native language.

Cornerstone Church Nashville offers several services. They offer food, coffee, and have a playground for children. For people who want to experience the word of god at night, they offer Sunday night services. They offer educational ministries for people of all ages. They also take consideration of all children and provide childcare for attendees through preschool. You can also join a bowling league, and join a motorcycle club. When you join Cornerstone church, you aren't just joining a church; you're joining a community.
Cornerstone Church in Nashville invites you to worship with them online or in person at their beautiful campus located at 726 West Old Hickory in Madison. Every member of the family will find a special place for them along with Sunday morning worship services where everyone is invited to sing praises to the Lord together, listen to dynamic sermons by Senior Pastor Maury Davis and be drawn into the caring community that already exists at this facility where many have already found divine blessing.
Go Into the Whole World
The church holds five common reasons why they choose to exist as an effective and energetic body of believers. The first is to follow the examples found in Acts 1:8, II Peter 3:9, Matthew 24:14 to evangelize the Nashville area bringing community members to the saving faith in Jesus Christ as Lord. As of 2016, the church has given over $20,348,321 to mission project globally. Every second Saturday a group gathers together to meet the needs of people in Nashville. To date, 18,757 have been brought to salvation through the work of Cornerstone Church Nashville.
Baptism and Worship
The second reason is to worship following the examples found in Matthew 4:10, John 4:23-24, Psalm 122:1. The church strongly recognizes that God inhabits the worship of his followers. Therefore, Cornerstone involves its members and attendees in music, prayer and scripture reading that helps them move forward in their personal relationship with the risen Savior.
Teach People the Faith
The Great Commission commands followers to teach others of the faith. Therefore, Cornerstone has a strong educational component for every member of the family following the examples found in Hebrews 6:1, Ephesians 4:11-13 and II Peter 3:18. The church understands that it is not always possible for parents to attend worship so they invite children to be dropped off at the church on Sundays and Wednesdays for special activities.
Fellowship
The Bible commands that Christians fellowship together. Following the examples found in II Corinthians 8:4, Galatians 2:9 and I John 1:7, Cornerstone offers fellowship opportunities for each member of the family. In order to learn more, consider taking one of their Next Step classes. 
People who consider themselves to be spiritual, often like to participate in religious experiences. One of the most common practices among people who are religious, is the attendance of religious oriented services. Most of the more traditional religions have places people can gather to worship and lend support to each other. These places could be temples, synagogues or churches. The Cornerstone Church Nashville residents could choose to visit will provide them with Christian based services. Christian services are commonly held on Sundays to make it more convenient for people to attend.

The Functions of a Church

In addition to providing services to the members of the congregation, the Cornerstone Church Nashville has open to the public could also provide bible study. Many Christian oriented churches allow their members to use the facility for various religious oriented group activities, such as bible study. This type of church could also offer classes to young people to help prepare them for their adult life. Counseling is another service often available through a Christian church. This type of counseling could be provided to couples who are engaged to be married, or for married couples going through rough patches.

Obtaining Information

One of the best ways to learn more about a particular church is to visit an online site, such as the yellow pages. This type of site will provide information that is specific to the church. Information about the Cornerstone Church Nashville residents could attend would include the address and phone number of the church as well as the hours it is open. People who already attend the church can leave reviews about what they think of the services offered. This is a great way for people new to the area to see what their neighbors think of the services and personnel associated with the church.